Learn how to change change the Control Panel password at My LibertyHost.
If you do not remember your password, no problem! Click "Password Lost". Enter your email and username associated with your account.
You will receive an email shortly from LibertyHost Admin with a URL that will allow you to reset your password.
Save your password in a safe place and return to https://mylibertyhost.ch to login.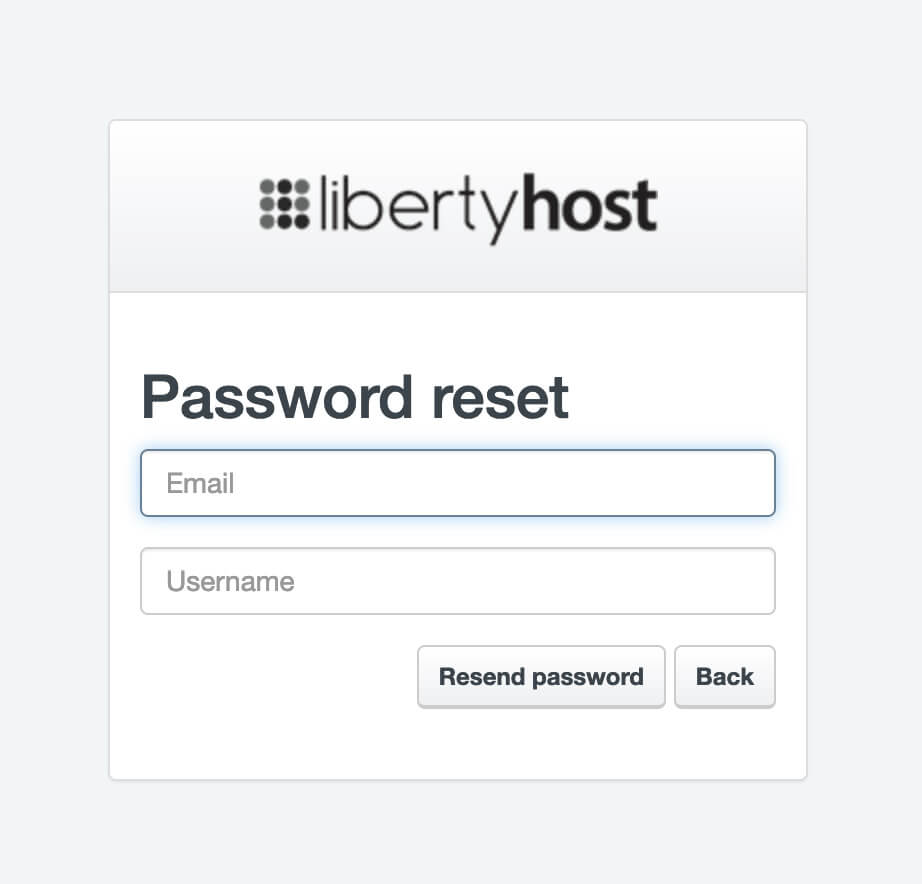 You can also reset your password from the Control Panel. Go to Tools.
Here you can enter the password of your choice or click the Generate Password button.
SAVE your work